Head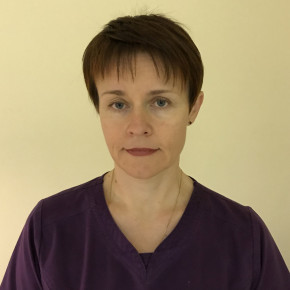 Candidate of Medical Sciences
H-index: RSCI 10, Scopus 1
The department is a clinical base of the scientific subdivision of the Department of Functional Diagnostics and Ultrasound.
The Department of Functional Diagnostics and Ultrasound is located in the building of diagnostic facilities. In the department, there is the six rooms of ultrasound diagnostics, veloergometry, and electrocardiography. The rooms comply with technological requirements and health-based exposure regulations for the departments of ultrasound and functional diagnostics, which allows to rationally accommodate and use diagnostic equipment as well as to increase the efficacy of the work of medical personnel and convenience for patients.
Main areas of clinical activities of the department.
The department is aimed at providing clinical and scientific aspects of the institute activities. First of all, it is the instrumental methods of diagnostics of cardiovascular diseases at all stages of providing specialized and high-tech medical care for adults and children with cardiovascular diseases. The studies are performed at preclinical step and in the process of performing clinical procedures including intraoperative cardiac studies.
Types of the studies performed by the department
Functional methods of studies:
Electrocardiography
Veloergometry
Spirography
Cardiac ultrasound:
Echocardiography (adults and children)
Fetal echocardiography
Transesophageal ultrasound study of the heart (including intraoperative)
Ultrasonic study of blood vessels
Stress-echocardiography with the use of pharmacological agents (dobutamin, dopmin)
Ultrasonic study of kidneys and adrenal grands
Ultrasonic study of pleural sinuses and pericardium
Ultrasonic study of the liver
Ultrasonic study of pancreas
Ultrasonic study of thyroid
Transcranial dopplerography of the middle cerebral arteries
Medical personnel:
12 physicians and 4 registered nurses