Head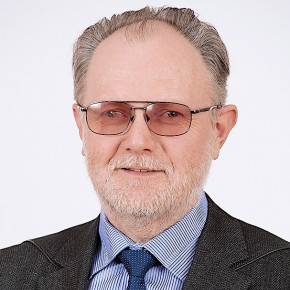 Doctor of Medical Sciences, Professor
H-index: RSCI 12, Scopus 8, Web of Science 6
About the Laboratory
The Laboratory was established in 2002. The team comprises 6 members including 1 doctor of sciences, one professor, and three candidates of sciences. Members of the laboratory defended 4 dissertations for degree of candidate of sciences. 87 scientific articles in central Russian journals and eight articles in the international journals have been published. 25 patents of inventions of the Russian Federation were received.
Main areas of scientific research
The study of the fundamental aspects in the development of heart failure and the elucidation of the role of age-related factors in the development of morphological and functional changes of the myocardium.
The study of metabolic and structural changes of the cardiac muscle and blood vessels in cardiac pathology.
The study of the role of molecular and genetic markers in the formation of cardiovascular pathology.
The studies performed in the laboratory are implemented in close collaboration with the clinical subdivisions of the institute.
The study showed that cardiomyocytes, which are in the state of hypokinesis, are characterized by a decreased expression of the genes responsible for the synthesis of Ca2±transport proteins of the sarcoplasmic reticulum.
The study demonstrated that survival of stem cells after their transplantation to cardiac muscle may be increased with an induction of acute phase proteins of HSP-70 family in these cells during culturing. It has been shown that a special preparation of the areas of intended transplantation is the factor capable to additionally improve the results of cell transplantation.
Perfusion method of decellularization allowing to generate collagen matrix of the blood vessel and the entire heart has been developed.
The study of the mechanisms of oxygen consumption showed that an increase in the myocardial oxygen demand in the development of heart failure of ischemic genesis was associated with phospholipase A2.
It has been shown that the changes in the micro-viscosity parameters of the cell membranes during aging of the organism correspond to those in the conditions of postinfarction remodeling, but not worsen them.
The study of the effects of comorbid pathologies on the role of genetic polymorphisms in the development of heart failure showed that combined development of coronary artery disease and type 2 diabetes mellitus disrupt traditional associations between I/D polymorphism of the ACE gene and severity of coronary artery disease and form the association with dyslipidemia.
Data demonstrated that dual intravenous injections of the drug histochrome to patients with chronic heart failure of ischemic genesis allowed to temporarily normalize production of adenosine triphosphate in the cardiomyocytes. Based on this effect, principally novel approach to diagnosis of reversible myocardial dysfunction was proposed.
Employees
Candidate of Medical Sciences
Candidate of Medical Sciences
Candidate of Medical Sciences