Head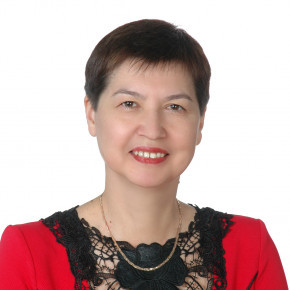 Doctor of Medical Sciences
H-index: RSCI 10, Scopus 3, Web of Science 2
It is a clinical base of the scientific subdivision of the Department of Nuclear Medicine.
Main areas of clinical activities of the department are as follows:
Myocardial scintigraphy, assessment of central hemodynamics, myocardial contractility and perfusion in patients with coronary artery disease and non-coronarogenic heart damage according to functional tests at rest and stress.
Performance of dynamic scintigraphy of the kidneys to study functional state of the kidneys.
The evaluation of the pulmonary ad central hemodynamics in patients with acute myocardial infarction, congenital and acquired heart diseases.
Scintigraphic studies of the liver, lungs, skeletal system, etc.
Computed tomography of the congenital heart diseases, coronary artery diseases, evaluation of states of coronary stents and bypasses in patients who underwent myocardial revascularization.
Computed tomography of major and peripheral vessels.
List of methods of studies:
1.1. radionuclide methods of study:
ECG-synchronized SPECT of the myocardium with 99mTc-Technetril in stress test and at rest (preparation: avoiding caffeine- and potassium-rich foods from the day before the study)
Scintigraphy pf the myocardium with 99mTc-pyrophosphate
Radionuclide equilibrium ventriculography;
Lung perfusion scintigraphy
Thyroid scintigraphy (preparation: avoiding intake of iodine-containing drugs for 30 days prior to the date of the study)
Salivary gland scintigraphy (sialoscintigraphy)
Parathyroid scintigraphy
Static scintigraphy of the liver
Dynamic scintigraphy of the kidneys
Radionuclide cardiopulmonary angiography
Osteoscintigraphy
Lymphoscintigraphy

1.2. Multislice Helical Computed Tomography (MHCT) studies
MHCT-coronarography (coronary bypass angiography)
Са-scoring (indexing of coronary caclium)
MHCT-aortography
MHCT-ventriculography
MHCT of the pulmonary veins and the left atrium
MHCT of thoracic organs
MHCT of carotid arteries and cerebral blood vessels
MHCT of lower extremities
Medical personnel:
Physicians — 8
Registered nurses — 3
X-ray lab technician — 1
Junior medical staff — 3