Head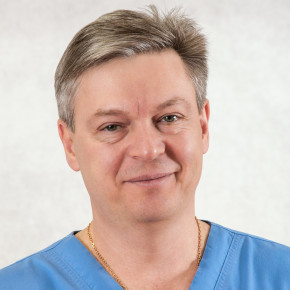 Candidate of Medical Sciences
H-index: RSCI 7, Scopus 1, Web of Science 1
The department is a clinical base of scientific subdivision of the Department of Emergency Cardiology.
Main area of clinical activities is a delivery of urgent cardiac care to patients with cardiovascular diseases (intensive care for patients with decompensation of chronic heart failure, delivery of replacement therapy for acute respiratory and renal insufficiency and heart failure). The department operates as regional vascular cardiology center and delivers emergency care for acute coronary syndrome patients and consulting assistance for hospitals of the city of Tomsk and Tomsk region.
The department facilitates 60 cardiological beds and 17 beds in the intensive care unit.
Personnel of the department
Physicians: 19 (9 critical care physicians and 10 cardiologists), 30 registered nurses including 17 ward nurses and 12 desk nurses, 24 medical attendants